Yiou is joining TAG!
July. 20th 2022
Yiou is currently a research artist in residence at TAG (Technoculture, Art and Games Research Center) working closely with Prof. Martin French on the speculative Privacy Pedagogies Project. In addition, Yiou is working with video game expert, NextGen's Christopher Gibbs on the imaginative visual storytelling concept design for Future City Playground. Yiou is honored and excited to be on both wonderful projects and will bring her maximum unique value in imaginary vision, transmedia storytelling, and interdisciplinary skills to both projects. Yiou is especially happy to be part of the interdisciplinary community of TAG, with many things to look forward to, and a pair of eyes that look forward.
GREAT NEWS: You Can Follow Brainchild Mixanthropy's NEW DEVELOPMENT Directly on Instagram!
July 10th, 2022
This is a small trailer video that envisions "Mixanthropy" in a hologram exhibition installation. "Mixanthropy" has been shown in a hologram on May 10th but it does not stop there. Yiou and Meichun are working on new developments of this project, including a new website to be announced, and an Instagram page.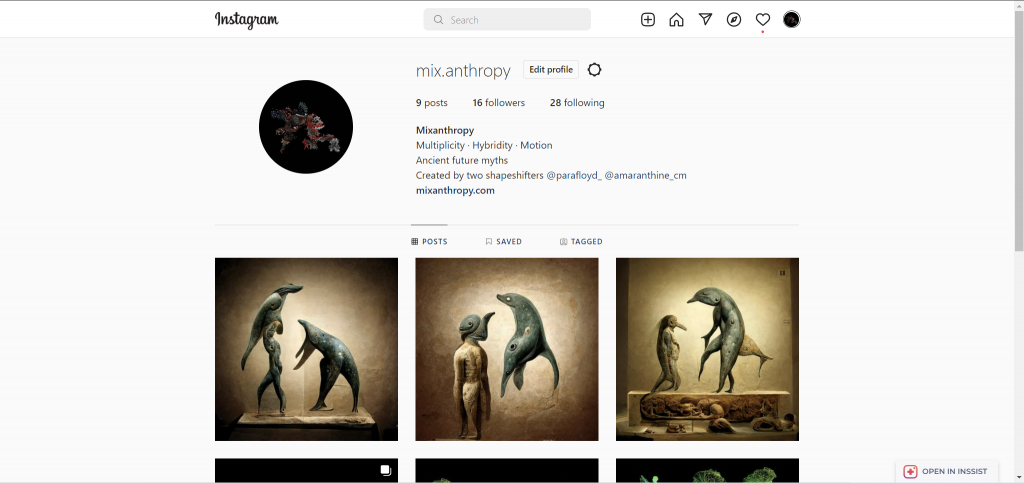 LIVING GARMENT: Yiou's First NFT Drop!!!
July 5th, 2022
During an unfortunate but true period of temporary airport homelessness, beyond the time fulfilling survival needs, Yiou dropped her first NFT collection for fun, thanks to Pedro Venegas and Aman Sasan, L.I.M.A, and Sensory Orbit. The series is called Living Garment, and its Foundation.app link is here. Living Garment is a conceptual 4D digital fashion collection. Growth is created procedurally that transforms the appearance of the garment as the subject ages. Yiou's Foundation.app address is here.