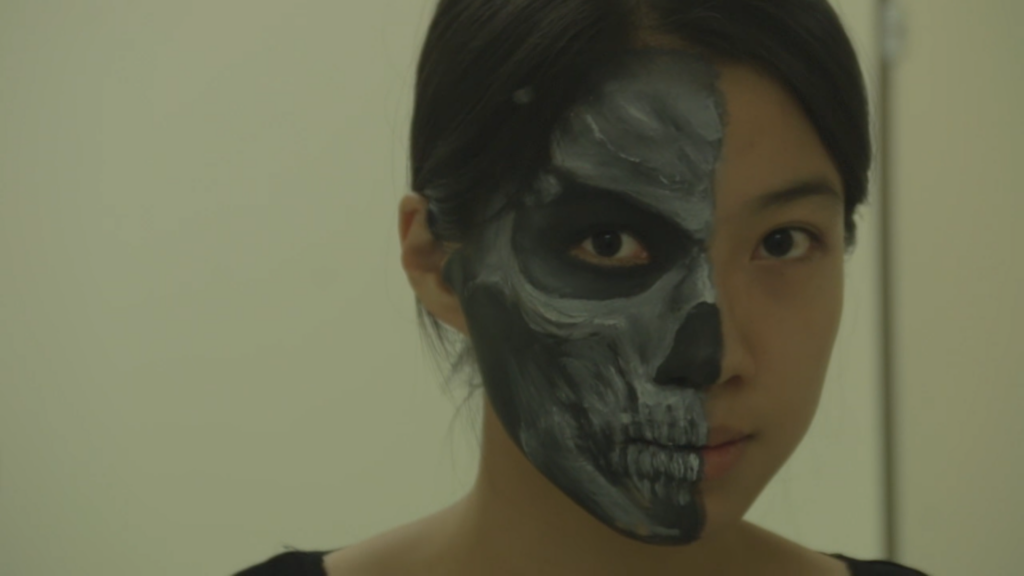 Transfiguration, video still by Iliana Sun, 2016
Yiou Wang is an experimental multimedia artist, interdisciplinary designer, and boundary crosser who encompasses 3D motion, AR/VR, gaming, hologram, architecture, movement, installation and painting. A visual storytelling polymath, Yiou works at the intersection between mythology, ecology and technology. Born in a medicine lineage as a misfit, starting to paint from her earliest memories, Yiou began to traverse between the science world and the cultural sensory world and this set the tone of her interdisciplinary life as a creator. The drastically different modes of knowing and causal attribution made her tune in to mythology and land-based religion as a long-term interest.
Co-founder and creative director of the Red Dot-winning Mixanthropy Art Tech Studio, Yiou orchestrated a large-scale installation at SXSW 2023 – their inaugural work "Mixanthropy," which was commented by the chief curator as "imaginative, provocative, and sensually exciting." Yiou blends mythological imagination and technocultural imagination in surreal, more-than-human worlding – organismal, machinic, and environmental, through immersive interactive media, seamlessly blending image, senses, physical and digital realities through versatile use of 3D motion, 3D scanning, mocap performance, and digital simulation. Her diverse body of works create ancient future myths retold through technoculture, re-enchanting the disenchanted modern mind.
Yiou is a frequent recipient of numerous awards – to name a few, Red Dot Design Award, SXSW Art Grant,Muse Gold Award, ST+ARTS Prize shortlisted nominee, MITACS Globalink art fellowship, and Public Choice Award by voting from the 10th Asian Media Arts Festival (KFFC). She was published and invited to deliver speaking on the world's top emergent design tech conferences such as ACM, SIGGRAPH, and Art and Machine (HK) for multiple years. She co-authored a Routledge book on arts and culture (pending publication 2024) in which her chapter gave a new perspective on arts, media arts, animals, and sacredness.
Up to 2023, Yiou has worked and exhibited globally in festivals and galleries, some of her recent shows including SXSW 2023, Korean Film Festival Canada, InSomnolence (Sociability of Sleep), MIT Wiesner Gallery, and Times Gallery. Recently, she co-curated with UAAD and New Art City the exhibition "Ties That Cannot Be Unbound," featuring outstanding works in the fields of sound, image and interaction that reflect the ties of entities and places within the complex network of life that makes up the world.
Yiou holds a M.Arch degree (New Media Focus) from Harvard University Graduate School of Design; and was cross-registered at MIT Media Lab. She studied psychology and visual arts at Duke University. Yiou is currently active in Boston, New York, and Montreal.
Mixanthropy
Ancient Future Myths
An imaginary shapeshifting journey about the body in transition, visual, and behavioral.