First phase: VR film installation, 2022. (Best viewed in installation, YoutubeVR on VR headsets will give you access to a reduced resolution version)
Second & third phases: multimedia performance (in progress and confidential)
In collaboration with Shuyue Li.
In the Yoruba myth of Osogbo, Nigeria, people asked the river Osun for guidance in where to establish their city, Osogbo, when Osun said, "move the city until you no longer hear my voice." The river's voice, aural, metaphorical, or political, has largely been neglected in human civilization's perception of the world and intervention of it, such as territorialization or urbanization. The river is not just a habitat for beings; the river is a being. As modern culture becomes distanced from nature and migration of people, organisms, water and land happen in history, rivers are reduced to natural resources or economic values to businesses. "Knowing River through Sound" is a multi-stage, multimedia art piece that asks the public to, as landscape historian Peter Coates has advocated, know nature through sound – listen to the river's original voice collected by the artists, perceive beyond transcience, characterize the undescribable, and connect beyond the boundaries of human and nonhuman.
Through immersive virtual worldmaking and field recordings, the first phase of "Knowing River through Sound," a VR film, exposes the audience to two timescales of the Mystic River that flows in Massachusetts – a day scale and a historical scale from 1955 to present. Mystic River was named in the indigenous tribe Wampanoag language "missi-tuk," meaning "Great Tidal River." It was once roaring with tides and created areas of salt marshes around its flow map. As the Wampanoag, Nipmuc, and Massachusetts peoples who once lived close to the river were gradually displaced, Mystic River underwent migration as well. During a 24-hour day, the river's soundscape changes from the river's own voice soon to layers of traffic sound collected over 7 accumulative hours of field recording. On the historical scale, Mystic River was forced to recourse due to the construction of highway I-93. From 1955 to 1963, one segment of the river was straightened and constricted by humans, where the salt marshes were once most abundant and now absent (see map below). In the VR film, we simulate this migration backwards, visually, aurally, and sensually imagining that the river was probably more comfortable in being itself before the migration.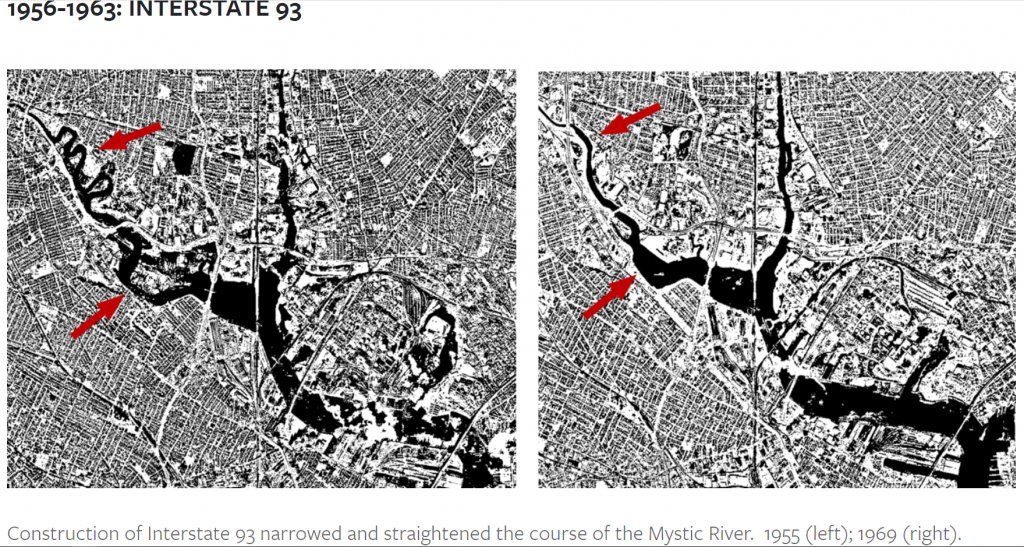 "Knowing River through Sound" VR film was shared during the Soma Salon #2 at MIT List Center of Arts organized by Gediminas Urbonas and Adesola Akinleye with communities of MIT and Harvard students and guests. The VR film elicited the response of moving and dancing in the river in many of the audience.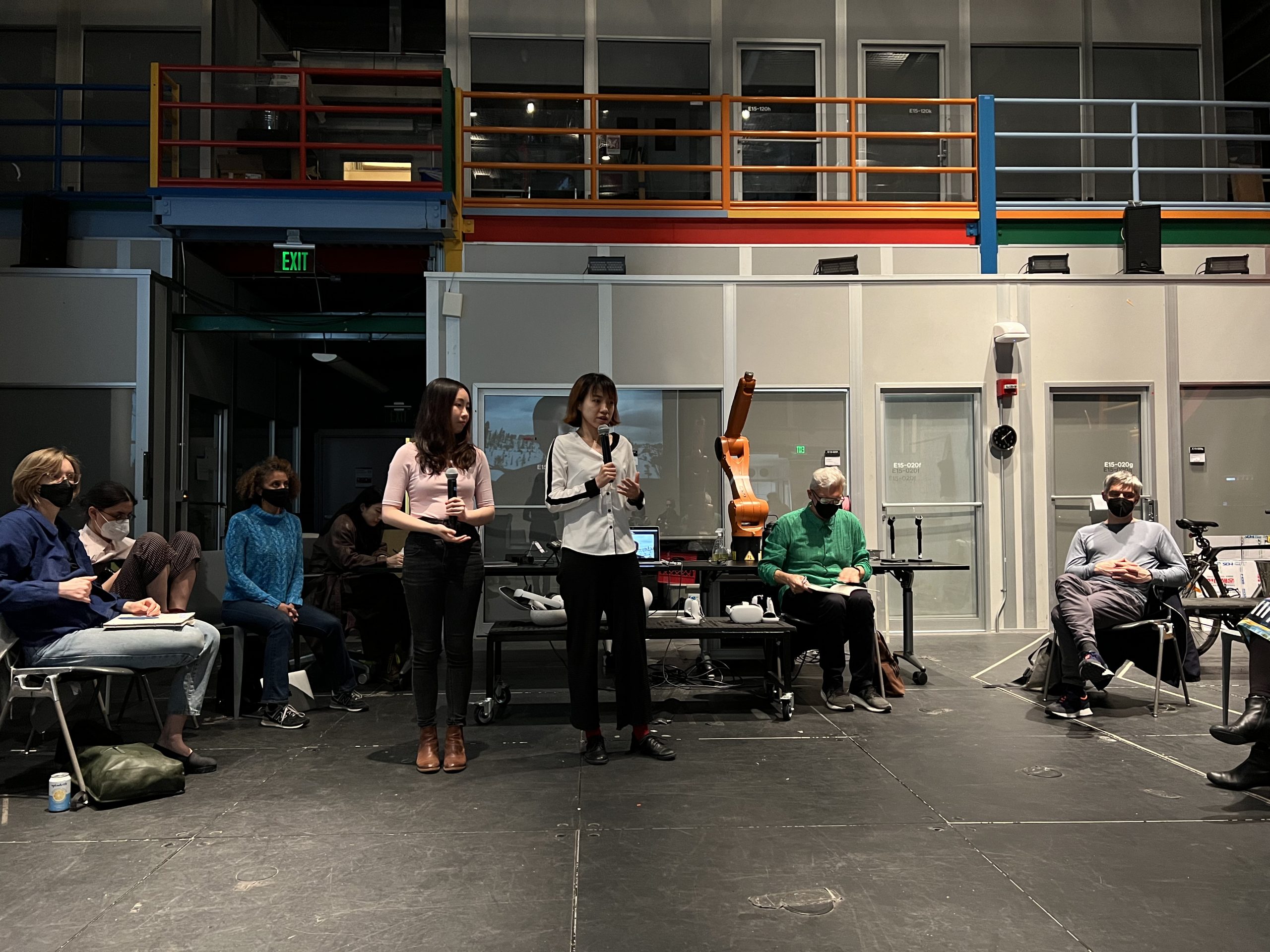 The videos are some in-progress videos. Please stay tuned for the second and third phases of "Knowing River through Sound," which will involve projection and live performance, creating an enchantment integrating the physical and the virtual.